Touring, Polo, Sprint, Slalom, Wildwater Racing, Sea Kayaking, Canoe Sailing, and Marathon are all under the one umbrella of Indian Canoeing. Instructors should be aware of the different disciplines as students may want information on a particular discipline which interests them.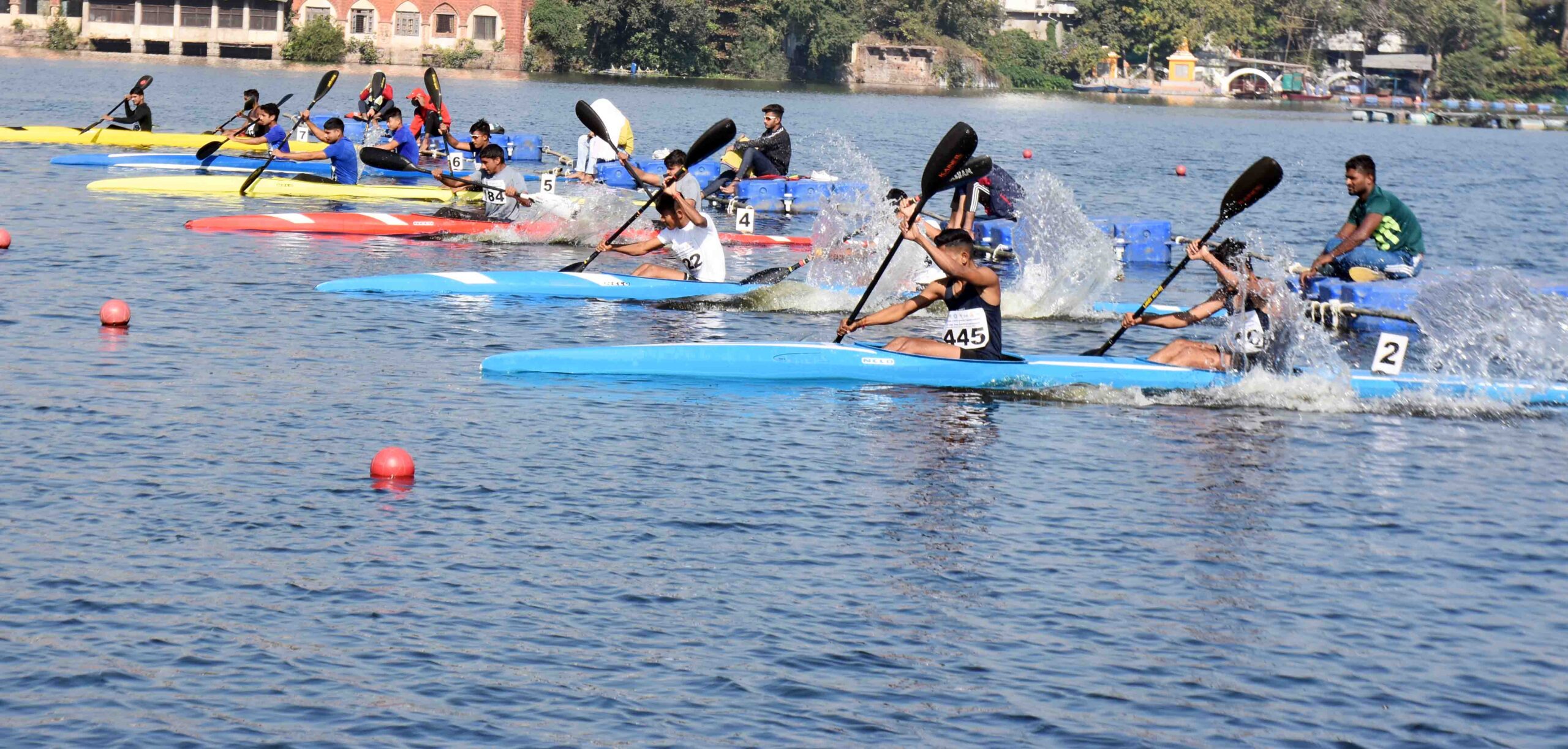 Sprints (Kayaking & Canoeing)
Canoe sprint takes place on a flatwater course and races are contested by two types of boat, canoe (C) and kayak (K). In a canoe, the paddler competes in a striding position using a single-blade paddle, in contrast to the double-bladed paddle used in a sitting position in a kayak. At international level the discipline is competed at four distances from 200m to 5000m, both individually and in teams of up to four. Each discipline is categorised by boat type, number of competitors per boat, gender, and race distance, meaning the example of C2M 500m is the canoe male doubles 500m.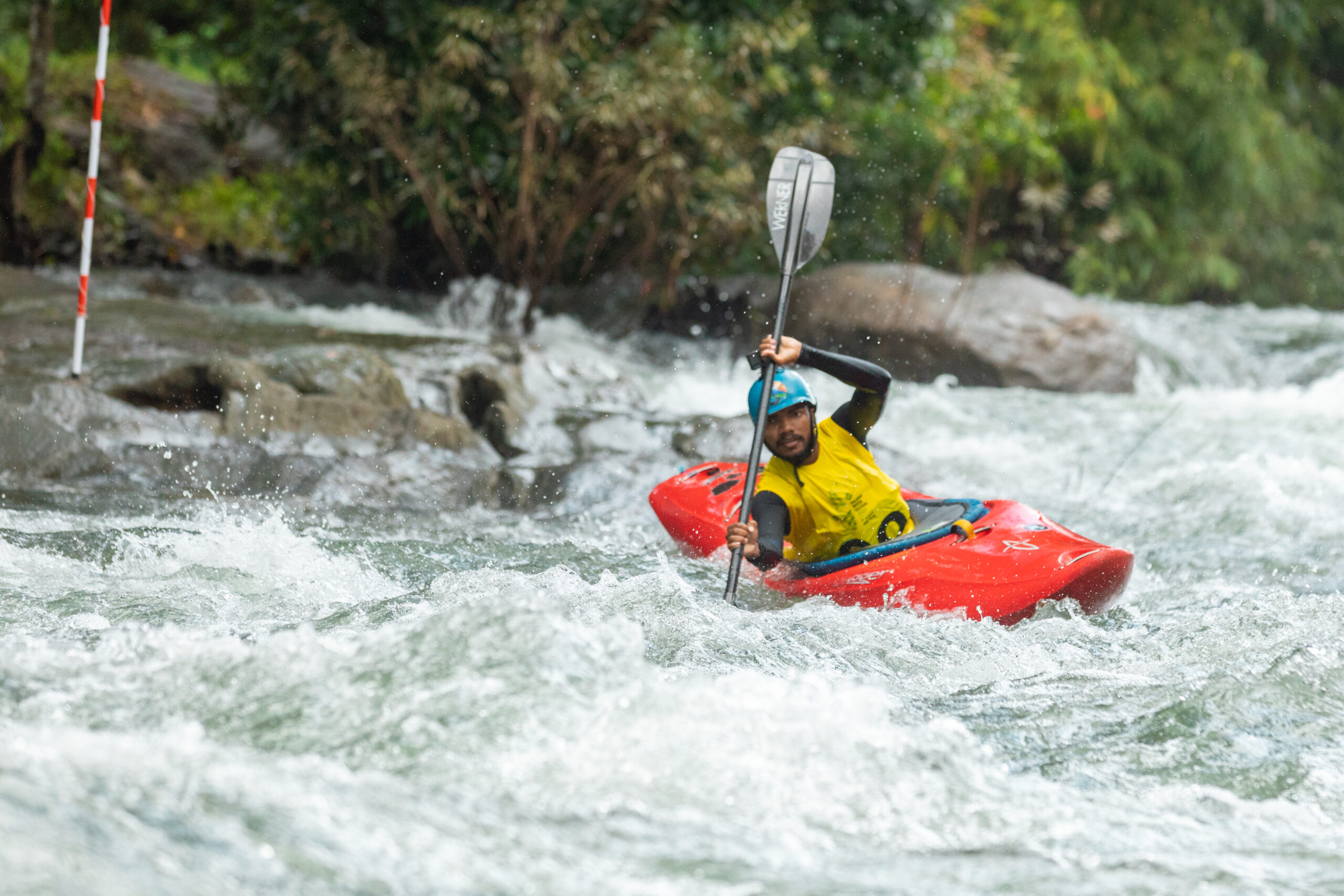 Slalom
Canoe Slalom originated in Europe. Although not a large part of competitive canoeing in India, Slalom has reached a good standard. Indian Championships are held in a different state every year on a cyclic basis, with the exception of South India due to its lack of whitewater. The inclusion of Slalom in the Barcelona and Atlanta Olympics has had a considerable influence on the development of Slalom and has help lift the standard in India. Slalom courses are typically around 500 metres long and consist of good white water with 25 gates suspended from wires across the river. A gate is a pair of poles hanging about 1 metre apart and must be negotiated in either the upstream or downstream direction depending on the colour of the poles. Upstream gates have red and white poles, whereas downstream gates have green and white poles. Each competitor''s time is recorded for the course and 5 second penalties are added to the time for each gate which was hit by the paddler, and 50 seconds added for each gate missed or incorrectly negotiated. Thus the essence of the sport is to negotiate the course of gates in the correct sequence without hitting the poles as fast as possible. This requires a great degree of skill and fitness. The kayaks and canoes which have evolved for canoe Slalom are very manoeuvrable, and are low in profile. This allows the end of the boat to pass under the poles with less chance of striking the pole and incurring a penalty.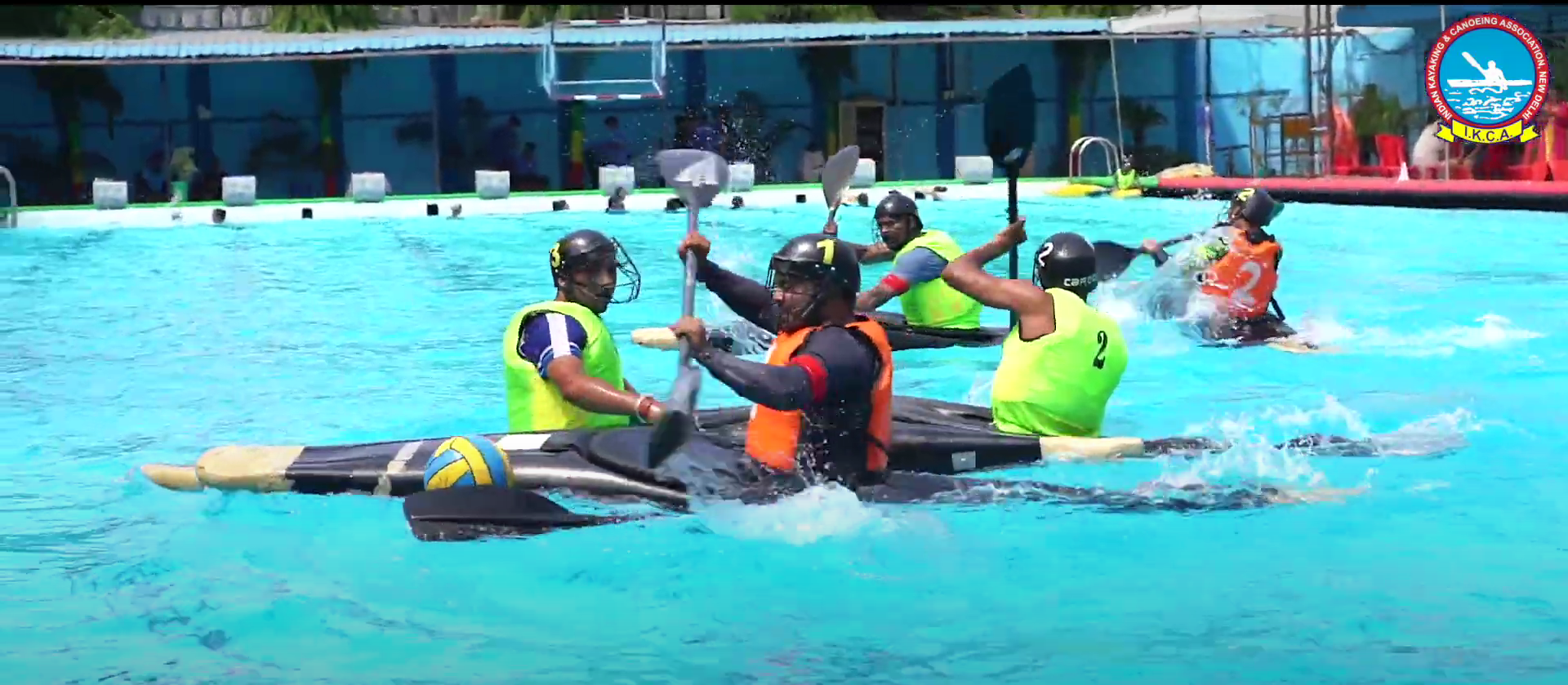 Canoe Polo
Canoe Polo is a fast exciting team sport which has also developed kayaks specifically designed for the discipline. The kayaks used are around 3 metres long with rounded ends and are referred to as polo BAT''s (Baths Advanced Trainer). Bumpers bow and stern protect the players and their boats.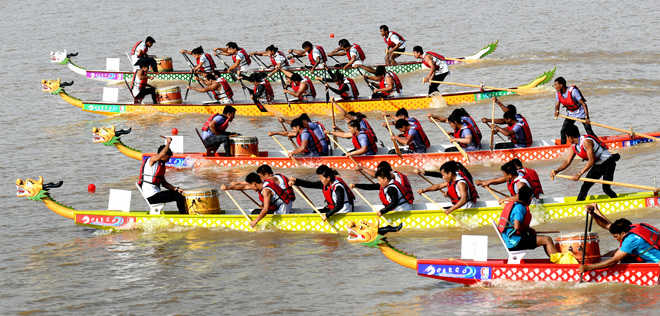 Dragon Boat Race
Dragon boat racing is a canoe-sport, and began as a modern international sport in Hong Kong in 1976. It is a race over a clearly defined unobstructed course in the shortest possible time. There are two classes that compete in this discipline, 10-seater and 20-seater referring to the number of paddlers in the boat. Paddlers sit in twos side-by-side and use a single-bladed paddle. Both classes will also have a drummer and a steerer, with everybody in the boat paddling to the rhythm of the drum. A dragon boat is a human-powered watercraft originating from the Pearl River Delta region of China's southern Guangdong Province. The sport of dragon boat racing has its roots in an ancient folk ritual of contending villagers, which dates back 2000 years throughout southern China, and even further to the original games of Olympia in ancient Greece. Both dragon boat racing and the ancient Olympiad included aspects of religious observances and community celebrations, along with competition. Modern dragon boat racing is organized at the international level by the International Dragon Boat Federation (IDBF), the world governing body for the sport. The International Canoe Federation (ICF) also has a dragon boat program for those of its Member Canoe Federations with an interest in dragon boat. Both Sport and Festival racing are very competitive and many paddlers train all year round, using paddling machines or pools in addition to on-water sessions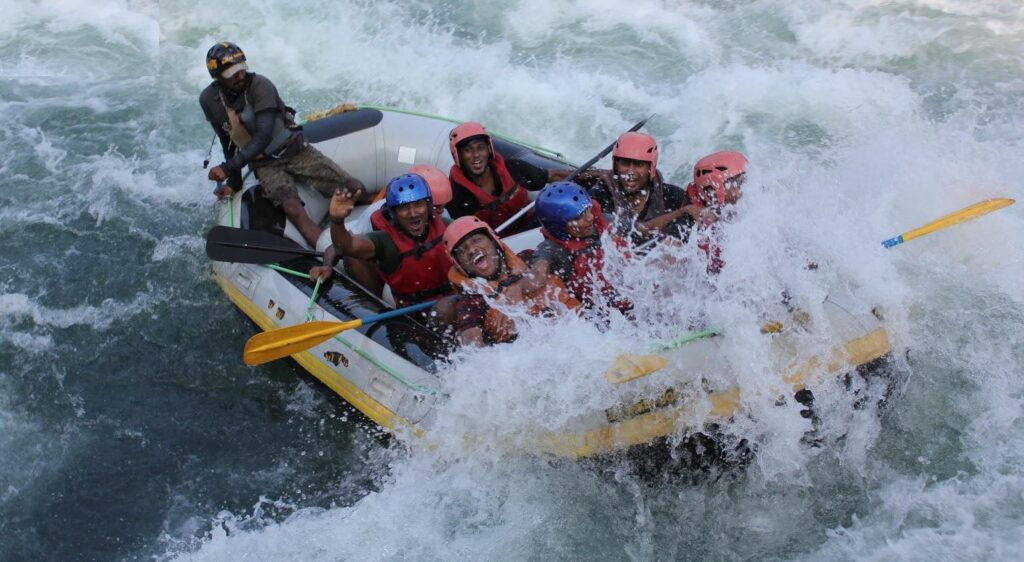 Rafting
Rafting and white water rafting are recreational outdoor activities which use an inflatable raft to navigate a river or other body of water. This is often done on whitewater or different degrees of rough water.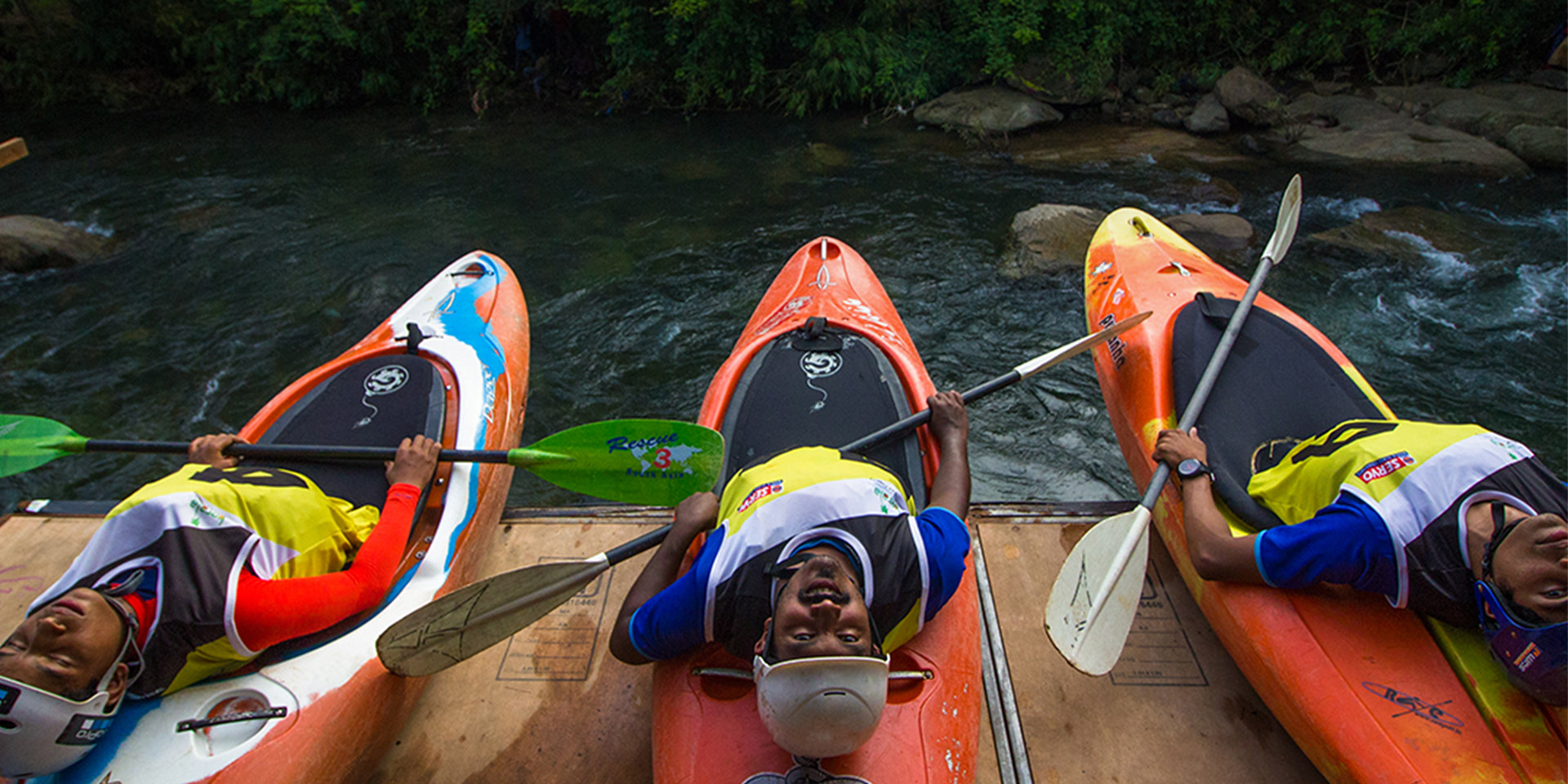 Sea Touring
Although Sea Touring had been practised for many years, and had its own awards in Indian Canoeings first national award scheme, a separate committee was not formed until 1980. Now Sea Kayaking has a large number of enthusiasts India wide and like other facets of the sport, has become highly specialised. The variety of Sea Kayaking available throughout India is enormous.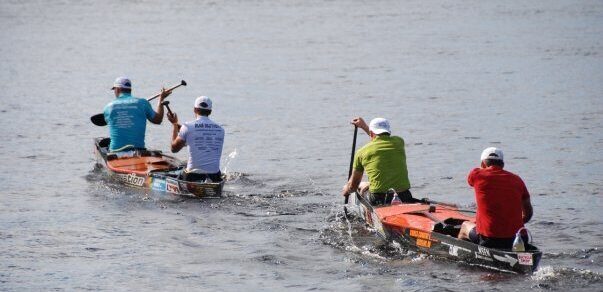 India has many long rivers well suited for Marathon canoeing. The Ganga River is host to probably the most famous Indian marathon event. Every year, funds are raised for the Red Cross by the Ganga Marathon. India is at the forefront in competitive marathon.